Chemical Constituents during the Main and Off-Season in Mango (Mangifera indica L.) Cv. Royal Special
S R Shivu Prasad

Y T N Reddy

K K Upreti

V Srilatha
Keywords:
Mango, Cv. Royal Special, Off-Season, Fruit Yield, Carbohydrates, Pigments, Total Phenols, Flavonoids
Abstract
Evaluation and quantification of fruit quality parameters like carbohydrates, phenolics, flavonoids, ascorbic acid, titrable acidity, Total Soluble Solids (TSS), carotenoids and lycopene content was done in fruits of mango cv. Royal Special, at ICAR-Indian Institute of Horticultural Research, Bengaluru, India, during the off-season (October, 2012) and main-season (June, 2013), respectively. 'Royal Special' is a typical off-season bearing cultivar, often characterized by multiple flushing and flowering under South Indian conditions. Major phytonutrients such as total sugars, reducing sugars, starch, total carotenoids, lycopene, total phenols, flavonoids, ascorbic acid, TSS, titrable acidity and average fruit yield per plant, were recorded during the off- and main- seasons. Results indicated that fruits from off-season were higher in the major chemical constituents studied compared to the main-season crop, except for fruit yield per plant. This may be attributed to poor competition for nutrients among the developing fruits which act as a sink, besides fluctuating environmental conditions during the off-season, compared to the main-season.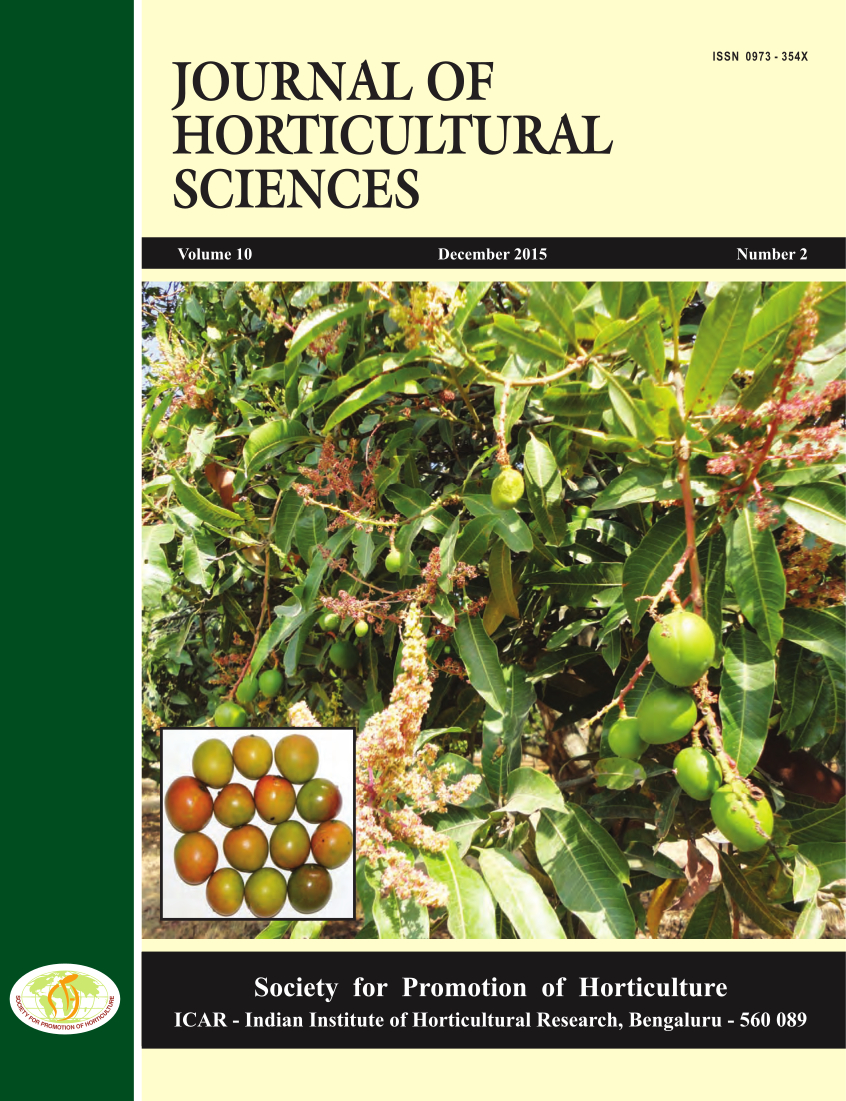 How to Cite
Prasad, S. R. S., Reddy, Y. T. N., Upreti, K. K., & Srilatha, V. (2017). Chemical Constituents during the Main and Off-Season in Mango (Mangifera indica L.) Cv. Royal Special. Journal of Horticultural Sciences, 10(2), 229-232. Retrieved from https://jhs.iihr.res.in/index.php/jhs/article/view/135
Section
Short Communications
This is an open access article distributed under the terms of the Creative Commons Attribution-NonCommercial-ShareAlike 4.0 International License, which permits unrestricted non-commercial use, distribution, and reproduction in any medium, provided the original author and source are credited.