Genetic Variability in Indian Spinach (Basella alba L.)
Keywords:
Basella alba, Indian Spinach, Genetic Variability, Heritability, Path Analysis
Abstract
Evaluation of eleven germplasm lines of the Indian spinach (basella) revealed maximum leaf weight/plant in IIHR-1 (160.5g), followed by IIHR-18 (111.6g) and IIHR-3 (98.3g). Results of genetic studies revealed that phenotypic coefficient of variation was higher than genotypic coefficient of variation for all the traits studied, indicating environmental influence on expression of these characters. Moderate heritability along with high genetic advance was recorded for leaf weight and total plant weight, indicating the presence of additive gene effects. Hence, selection can be employed for improvement of these characters in basella. Higher plant weight was found to be significantly and positively associated with branch number, leaf number, leaf weight and stem weight. Leaf number had the maximum direct positive effect on total plant weight, followed by leaf length. Indirect effects of other characters through these characters were also seen to be positive. Thus, for yield improvement in basella, emphasis may be laid on indirect selection through leaf characters like leaf number, leaf length and leaf weight.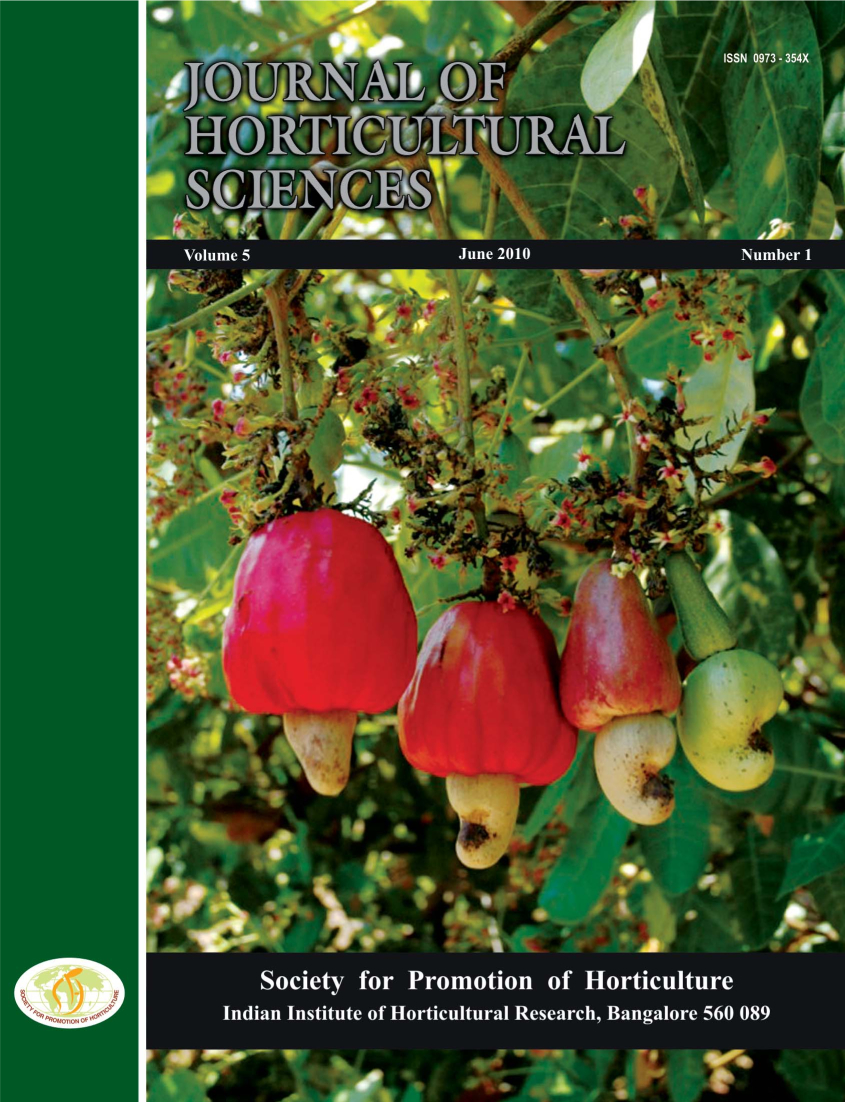 How to Cite
Varalakshmi, B., & ., D. (2019). Genetic Variability in Indian Spinach (Basella alba L.). Journal of Horticultural Sciences, 5(1), 21-24. Retrieved from https://jhs.iihr.res.in/index.php/jhs/article/view/486
Section
Original Research Papers
Authors own the copyright and grant the journal, JHS and the society, SPH non-exclusive right to publish and distribute under the Creative Commons Attribution-NonCommercial-ShareAlike 4.0 International License