Sweet cherry cultivars influenced the growth and productivity under HDP
K K Srivastava

Dinesh Kumar

P Barman
Keywords:
Sweet cherry, Prunus avium, high density planting, TCSA, quality attributes, yield efficiency
Abstract
In a field experiment, to identify the best sweet cherry varieties for high density orcharding, maximum canopy volume (18.94 cm3) was recorded in variety 'Steela' and minimum in 'Lambert' while, 'Bigarreau Napoleon' had maximum TCSA (213 cm2). Trees grown under HDP have lower TCSA in comparison to normal density. Primary and secondary branch girth were maximum in 'Bigarreau Napoleon' whereas, annual extension growth and shoot thickness were high in 'Steela'. Yield, yield efficiency and cumulative yield efficiency were registered maximum in 'Bigarreau Napoleon' and 'Bigarreau Noir Grossa' cultivars. Largest fruit weight, fruit length and fruit diameter were found maximum (10.16 g/fruit), (25.51 mm) (25.20 mm) respectively in 'Bigarreau Napoleon'. Total soluble solids were found maximum in 'Bigarreau Noir Grossa' (17.30 0Brix) among the studied cultivars. Correlation matrix showed that TCSA had positive correlation with canopy volume, primary branch girth and secondary branch girth and fruit weight showed positive correlation with fruit length and fruit diameter.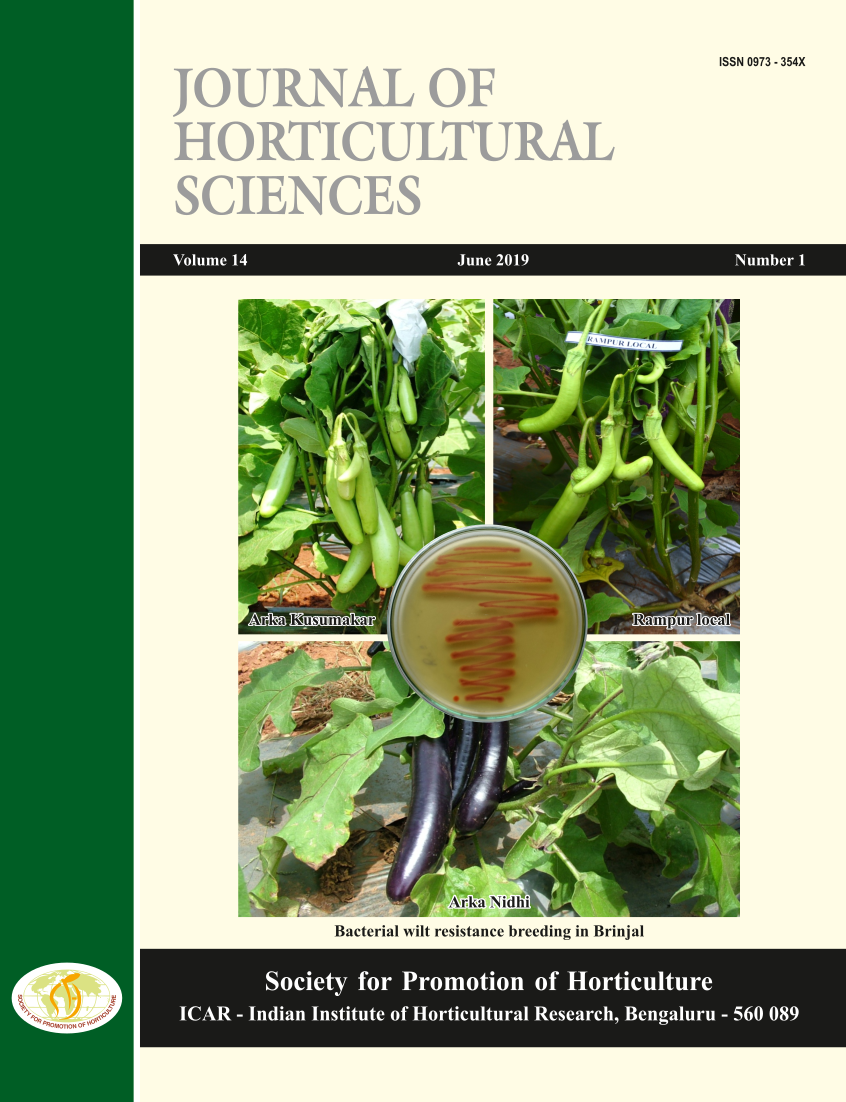 How to Cite
Srivastava, K. K., Kumar, D., & Barman, P. (2019). Sweet cherry cultivars influenced the growth and productivity under HDP. Journal of Horticultural Sciences, 14(1), 43-47. Retrieved from https://jhs.iihr.res.in/index.php/jhs/article/view/694
Section
Original Research Papers
This is an open access article distributed under the terms of the Creative Commons Attribution-NonCommercial-ShareAlike 4.0 International License, which permits unrestricted non-commercial use, distribution, and reproduction in any medium, provided the original author and source are credited.