Growth and yield enhancement of carrot through integration of NPK and organic manures
Keywords:
Carrot, NPK, organic manures, root length, root weight, otal biomass
Abstract
A pot experiment was conducted at Horticulture Experimental Area, Gomal University, Dera Ismail Khan, Pakistan to investigate the combined effects of NPK and organic manures on growth and yield of carrot, for two consecutive years. The experiment was laid out in CRD with six treatments and four replications. Five different organic manures such as poultry manure (PM), sewage sludge (SS), farmyard manure (FYM), press mud (PrM) and goat manure (GM) were applied in combination with NPK, each at recommended levels for two successive years. A fertilizer check (control) was also included as treatment where no fertilizer and manure were used. The study revealed significant improvements in almost all growth and yield attributes by combined application of NPK and organic manures. Among different combinations, NPK + PM surpassed all other treatments by giving maximum leaves per plant (8.73 and 8.13), leaf length (38.17 and 36.77cm), root length (29.30 and 24.83cm), root diameter (3.10 and 3.27cm), root weight per plant (142.40 and 142.00g), total biomass per plant (169.33 and 166.67g) and root yield (56.67 and 56.83 t/ha), during both the experimental years. Similarly, NPK combination with green manure and sewage sludge also produced better results pertaining to carrot growth and production for two consecutive years. It was also observed during the study that control treatment showed poorest findings and placed at lowest levels.
Downloads
Download data is not yet available.
References
1. Dr. Muhammad Saleem Jilani, Dean Faculty of Agriculture, Gomal University, D.I.Khan. Email: saleemjilani1965@yahoo.com

2. Dr. Hafeez - ur - Rehman, Email: hafeezdik@yahoo.com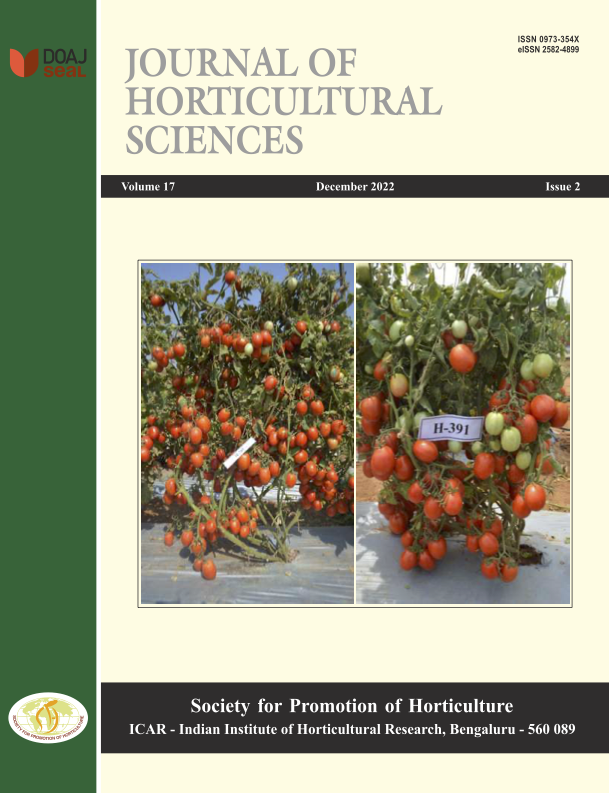 Downloads
How to Cite
Kiran, M., Jilani, M. S., Kashif Waseem, Fazal Haq, Khan, M. S., Nadeem, M. A., Khalid Rahman, Ghazanfar Ullah, & Kashif Hussain. (2022). Growth and yield enhancement of carrot through integration of NPK and organic manures. Journal of Horticultural Sciences, 17(2). https://doi.org/10.24154/jhs.v17i2.857
Section
Original Research Papers
License
Authors retain copyright. Articles published are made available as open access articles, distributed under the terms of the Creative Commons Attribution-NonCommercial-ShareAlike 4.0 International License, which permits unrestricted non-commercial use, distribution, and reproduction in any medium, provided the original author and source are credited.
This journal permits and encourages authors to share their submitted versions (preprints), accepted versions (postprints) and/or published versions (publisher versions) freely under the CC BY-NC-SA 4.0 license while providing bibliographic details that credit, if applicable.