Performance evaluation of Garlic (Allium sativum L.) in the plains of Kerala
S Jalaja Menon

S N Shibana
Keywords:
Garlic,, plains,, Kerala,, performance evaluation
Abstract
Kerala, the spice bowl of India is popular for tropical spice crops like pepper, cardamom,
nutmeg etc. Garlic, an important foreign exchange earner of India is produced mostly in
the states like Madhya Pradesh, Rajasthan and Gujarat. In Kerala it is grown commercially
in two unique rain shadow pockets, Kanthalloor and Vattavada regions of Devikulam
block of Idukki district. Although garlic is grown in the high ranges of Kerala, its
cultivation in plains are not evaluated so far. Generally cool season crops performs well
inplains when grown during October – March. Hence the present study was conducted to
evaluate the performance of two genotypes Singapore and Mettupalayam in the plains.
The two garlic genotypes were grown as pot culture during October – February in the year
2016-2017, in the plains of Thrissur district, the central part of Kerala. Among the two
types Mettupalayam was found to be recorded higher Bulb weight (14.53g) and number of
cloves per bulb (4.2), but it was less compared to that grown in high ranges (17.19g and
11.9 respectively). Hence the study revealed the possibilities of garlic cultivation in the
plains of Thrissur district of Kerala with some refinements in agro techniques.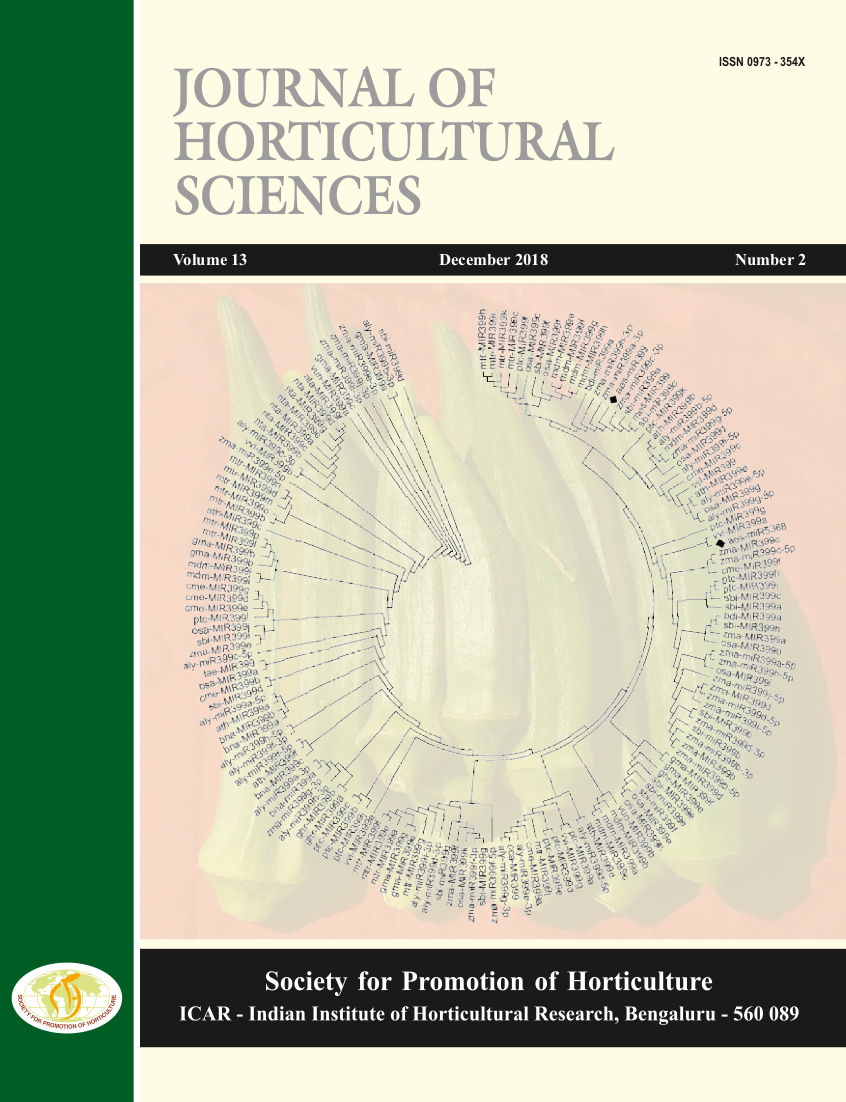 How to Cite
Menon, S., & Shibana, S. (2019). Performance evaluation of Garlic (Allium sativum L.) in the plains of Kerala. Journal of Horticultural Sciences, 13(2), 159-163. Retrieved from https://jhs.iihr.res.in/index.php/jhs/article/view/477
Authors own the copyright and grant the journal, JHS and the society, SPH non-exclusive right to publish and distribute under the Creative Commons Attribution-NonCommercial-ShareAlike 4.0 International License