Transfer of Auxinic Herbicide Resistance from Wild Mustard (Sinapis arvensis) into Radish (Raphanus sativus) through Embryo Rescue
J Mithila

J Christopher Hall
Keywords:
Auxinic Herbicide, Embryo Rescue, Radish, Resistance, Transfer, Wild Mustard
Abstract
The discovery of auxinic herbicides (e.g., 2,4-D, Dicamba, Picloram) for selective control of broad-leaf weeds in cereal crops revolutionized modern agriculture. These herbicides are inexpensive and do not generally have prolonged residual activity in soil. Although cultivated species of Brassicaceae (e.g., radish and other vegetables) are susceptible to auxinic herbicides, some biotypes of wild mustard (Sinapis arvensis, 2n = 18) were found to be highly resistant to Picloram and Dicamba. Inter-generic hybrids between wild mustard and radish (Raphanus sativus, 2n = 18) were produced by traditional breeding coupled with in vitro embryo rescue/ovule culture. To increase frequency of embryo regeneration and hybrid plant production, several hundred reciprocal crosses were performed between these species. Upon altering cultural conditions and media composition, a high frequency of embryo regeneration and hybrid plant establishment was achieved. A protocol was also optimized for in vitro clonal multiplication of inter-generic hybrids produced by embryo rescue. To evaluate transfer of auxinic herbicide resistance from wild mustard into hybrid plants, several screening tests (involving in vitro, molecular-based as well as whole plant-based tests) were performed. Results indicated that hybrids of R. sativus x S. arevensis were resistant to auxinic herbicides suggesting, that, the resistance trait was transferred to these hybrids from the wild mustard. This research for the first time demonstrates the possibility of transfer of auxinic herbicide resistance from wild mustard to radish.
Downloads
Download data is not yet available.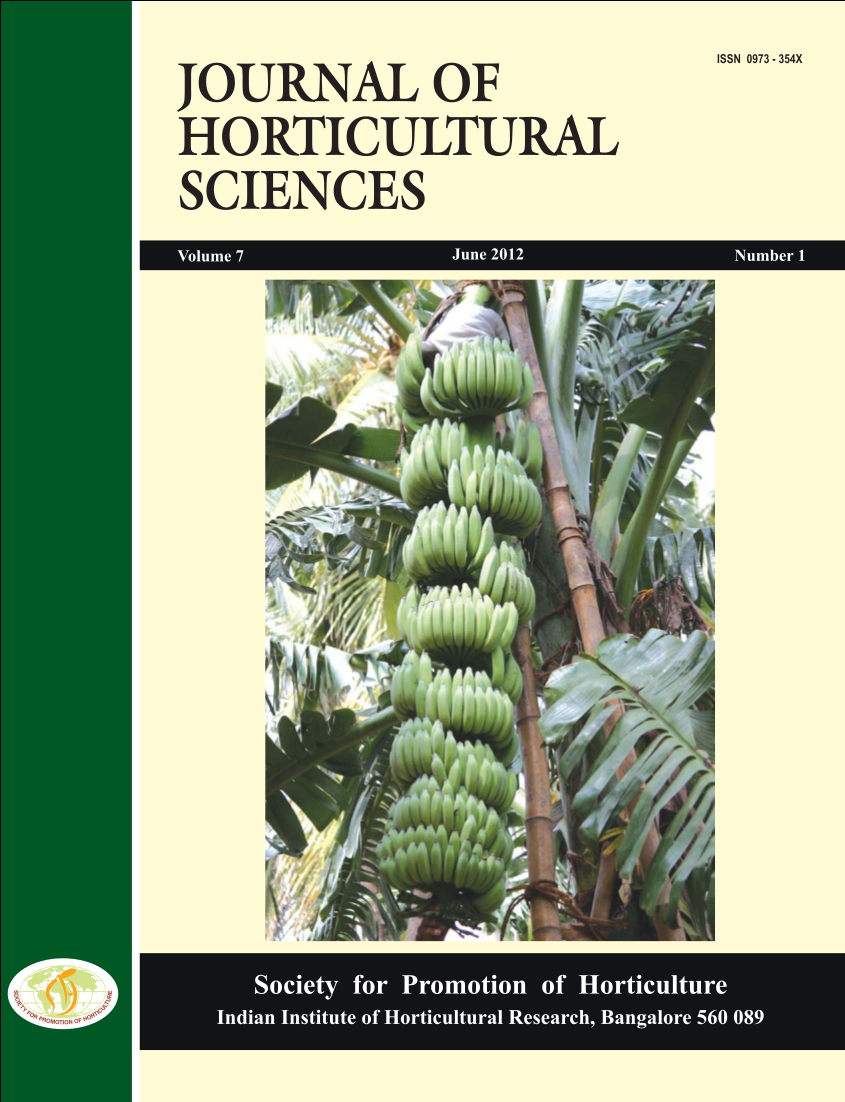 How to Cite
Mithila, J., & Hall, J. C. (2012). Transfer of Auxinic Herbicide Resistance from Wild Mustard (Sinapis arvensis) into Radish (Raphanus sativus) through Embryo Rescue. Journal of Horticultural Sciences, 7(1), 29-33. Retrieved from https://jhs.iihr.res.in/index.php/jhs/article/view/384
Section
Original Research Papers
Authors retain copyright. Articles published are made available as open access articles, distributed under the terms of the Creative Commons Attribution-NonCommercial-ShareAlike 4.0 International License, which permits unrestricted non-commercial use, distribution, and reproduction in any medium, provided the original author and source are credited.
This journal permits and encourages authors to share their submitted versions (preprints), accepted versions (postprints) and/or published versions (publisher versions) freely under the CC BY-NC-SA 4.0 license while providing bibliographic details that credit, if applicable.
DB Error: Table 'jhs.funders' doesn't exist